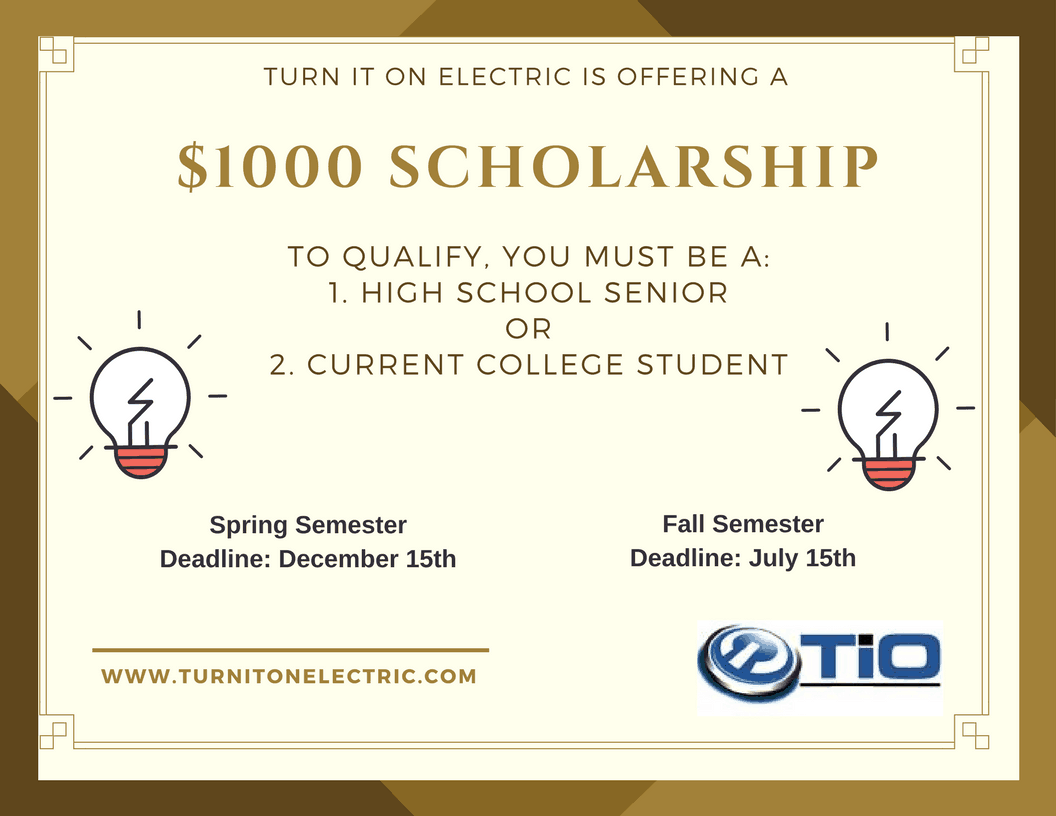 Turn It On Electric is an Electrical Service and Repair company serving all of Phoenix and the Valley of the Sun. From circuit breakers to service panels, Turn It On Electric is your trusted source for all types of electrical installation and repairs.
We provide the same great customer service regardless of project size. Whether it's a basic service call or a large commercial installation, our pricing is competitive.
Our professional residential and commercial electricians can accurately and expeditiously execute every aspect of your electrical projects – including power, lighting, data, telephone, fire alarm and security systems.
We Are Here To Help
At Turn It On we are dedicated to helping those who are committed to learning and understanding the importance of electricity in residential and commercial settings. Not only the importance in providing electrical services, but also the dangers that can come with incorrect knowledge and training.
It is important to us that our youth are knowledgeable about electricity because it powers our everyday life. We want to spread awareness in the community about all that encompases electrical services and repairs, especially doing so safely.
Rewards and Experience
Turn It On we will be awarding two students a grant of $1,000 each to assist in paying for necessities, such as a bike or form of transportation, textbooks, and other fees students face. The students will be chose based upon our criteria for who we see best fit to receive our scholarship.
Good Fit For You?
The first student awarded will be a high school senior or junior college student attending a four year university the following semester. The second will be a current undergraduate student at a university.
How To Apply
The scholarships will be awarded to the student who can best describe the importance of the dangers of misusing electricity and how to promote safe electrical usage in 500 hundred words or less, who fits the following criteria:
If interested, please feel free to reach out to ( nick.turnitonelectric@gmail.com ).
Criteria For Recognition
A student graduating high school and attending a four year university majoring or planning on majoring in engineering, mathematics, construction, and electrician. The participant must be a full time student enrolled in at least 12 credits per semester in good academic standing.
Details Of Scholarship
Two $1,000 scholarships will be awarded by Turn It On Electric to whom we see best fit.

Essays must be submitted by July 15th & Dec 15th of each calendar year and winners will be announced by Aug 15th & Jan 15th of each year. For students who have questions, feel free to call at (262) 671-4769.
NOTE: The Turn It On Scholarship has a Privacy Policy with all applicants submissions. These submissions will NOT be shared and are for Turn it On Electric's use only. No third party will be granted access to information we collect during the process. The applicant's information we collect will be diagnosed by head of HR team and logged into our system. At the end of submission deadline, we will evaluate all applicants then individually reach out to reach winning applicants.